Being a tech-savvy individual, who is persistently exploring the technology and its scope, isn't easy. Especially with the rapid increase in changing trends and technologies. You feel your degree is fading away until you see the business certifications. Reskill or upskill your tech skills with the certification courses this 2022. IT is a vast and ever-changing field.
You need to stock your skills like a pro for open-wide career opportunities. Here is the list of top Business certifications for 2022-
Data science
Artificial Intelligence and Machine Learning
Cloud Computing
Project Management
Networking
Software Development
DevOps
Cyber Security
Digital Marketing
Why get Certified this 2022?
There are many reasons to get business certifications in 2022. Let us look at some!
Improve Credibility– being an expert and being stamped as an expert are two different. Certifications provide a stamp and official approval to people that they excel and hold expertise in the given field. This is also called credibility. It can improve your portfolio and stamp an expert mark on you. The right skills and key aspects are externally proved that will make you stand out from those who are not certified. It is an assurance that yes you know about the particular IT field. 
Increase Marketability– The market is highly competitive. With each new day, new software is coming into the market. Thanks to the certification courses, you can increase your market credibility. If you are certified in your field, it will add an advantage to your profile. Your employer will be impressed by the extra certification under your hat. If you get the business certifications from a known website, you will have exposure to hands-on projects and other real-time issues. It will add to your advantage. Employers will know that you are ready for any tasks or problems arising in the company. Your skill to be 'market ready' is stamped with certifications. It will not be provided with a college degree or post-grad. 
Be with the Trends– Advancements in technology are always growing and are on the run. This is when the certification courses come to play. As the technology grows and evolves, so do the certification programs. Staying on the current trends and going with the trends can help you build your resume and a good career. You will stay ahead of everyone. It is going to add an advantage to your profile over others. Certifications are comprehensive. Always keep learning and joining the new classes and courses. These can help you with your career and further salary increments. It is an asset to you and your career. 
Popular Certifications in 2022
Data Science
Data science is one of the most popular courses today. Maximum people are opting for the data science business certifications. The endless opportunities, comprehensive field, and vast career choices have made data science the top certification course in 2022. You can get a Data scientist master's program, business analytics expert, data science with programming, or data analyst master's program. Be it any certification, good salary increments, and career growth are confirmed with this certification course.
Cloud Computing
This business certification is based on the internet. The computing done online is called cloud computing. We all have software that manages the functioning of the company. These people work on the same. It allows people to work on these applications. All are taken from the internet. You can opt for the AWS certified solution architect, AWS developer associate certification, Microsoft azure certification, and blockchain developer. You can even launch your career or build it with the cloud computing course certifications.
Software Development
Technology advances, the world advances and so does the software! This is when we need a software developer. Software development business certifications can help you build apps and software according to technological changes and advancements. You can transition the career or advance it depending on your field. You are like the mastermind behind the software and other developments in the company. These courses include full-stack web developer, front-end, back-end, automation testing, java certification, C programming, SQL database training, and much more. These are one of the most trending certifications for a while now.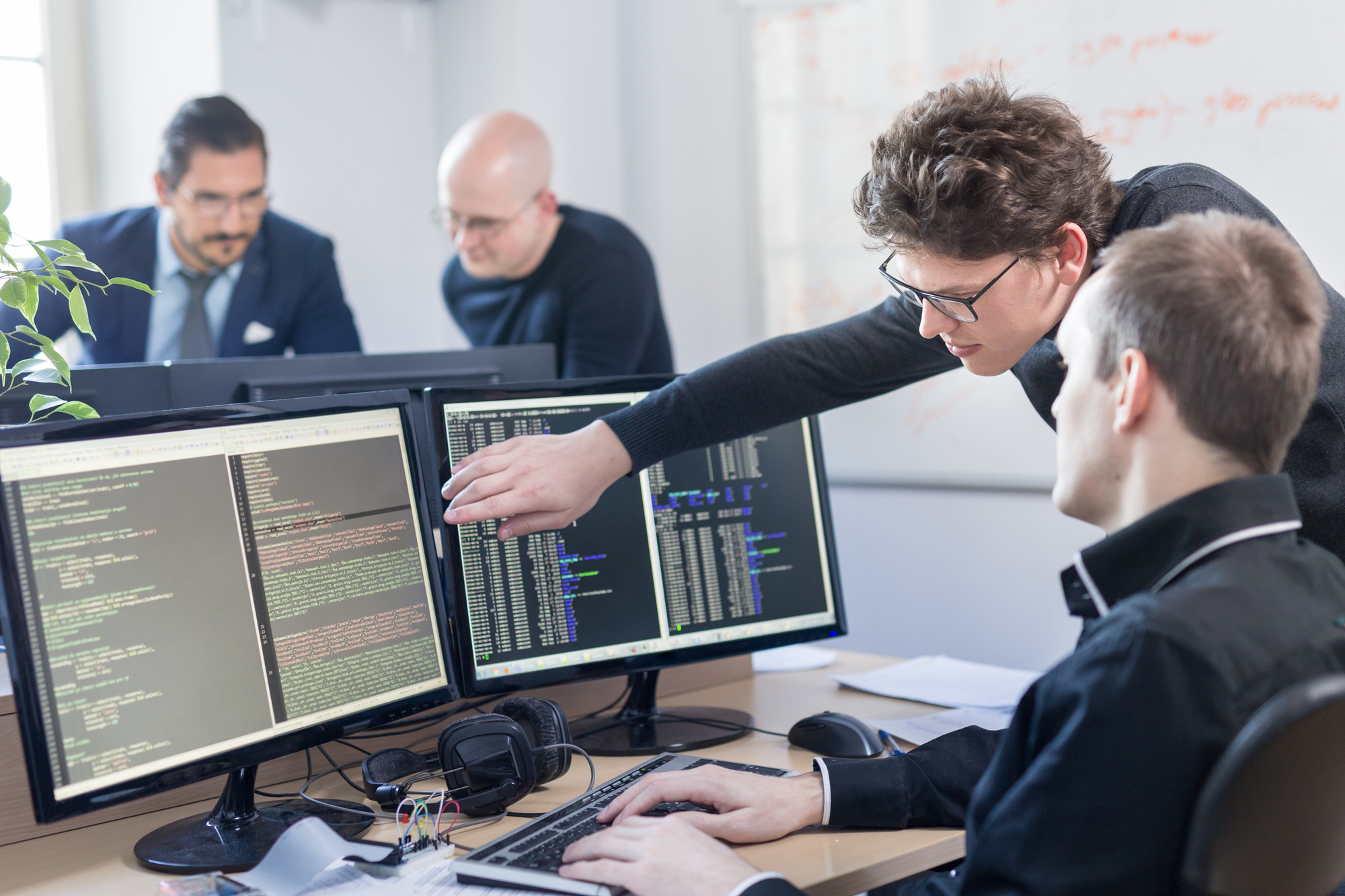 DevOps
DevOps is developing the operations. The DevOps® Business certifications can help the companies to help to speed the software developments. They specifically work on operations. When the development and operations are combined, DevOps is made! The market speeds and develops faster like the speed of light. You have to stay ahead of the competition and know how to correct the software when in need. DevOps work on the same. These skills are essential to keep up in the market world. You can opt for DevOps certification training, Puppet, Docker, DevOps Architect, etc.
Project Management
When the projects are run in a particular manner, with the set objectives, deliveries, time-frames, risk management, and assurance, they deliver the right product value in time. Success is guaranteed when a project is managed. A particular budget is made that can help in management. This is when the project manager comes. They will be able to negotiate deadlines and manage the risks across the teams. They can also help to manage the team and improve their communication.
Frameworks such as Agile Frameworks become the choice across companies. These provide a proper code of conduct that should be followed in an enterprise. The management across the team, customers, and stakeholders is done by professionals with project management. You can get certifications like the Project Management Professional®, Certified Scrum Master®, and PRINCE2® Foundation & Practitioner Certification.
Summing up
Giving a career reboot in 2022 is important to stand apart from others. Advancements are challenging and can make an experienced person fail. These certifications can help you cope with the changing trends and build your career. These will also provide reskilling and upskilling that can help to build a better career. You will get globally recognized with business certifications in 2022. Upskill your resume now and build the career you dreamt of. All the best!
also read: https://newstimeusa.com/what-are-the-new-research-challenges-faced-by-data-scientists-in-the-21st-century/