SEO stands for Search Engine Optimization. It is the process of improving the visibility of a website or web page in a search engine's unpaid results—often referred to as "natural," "organic," or "earned" results. SEO doesn't guarantee a number one ranking. Still, it does help your article, website, or business get a good placement in search engines like Google or Bing, making it easier for people to visit your page.
As consumers mostly use search engines like Google to find businesses and products, the companies that monitor SEO strategies have an advantage over those that don't. Read this blog to learn how you can boost your SEO strategy today.
What Is the Best SEO Strategy for your Business?
Many different components to SEO can make or break your website. It can be hard to manage all of them on your own, but luckily, a few SEO strategies will make the management process much easier and more productive. One of these strategies is called off-page SEO.
This strategy allows you to use other sites to send traffic to your site. It's a great way to build a strong traffic base and ensure that you are getting in front of your target audience. It's a straightforward process and can be a powerful way to draw in new visitors and customers. While these are generic, let's explore the specific measures you could take to improve your website's SEO ranking.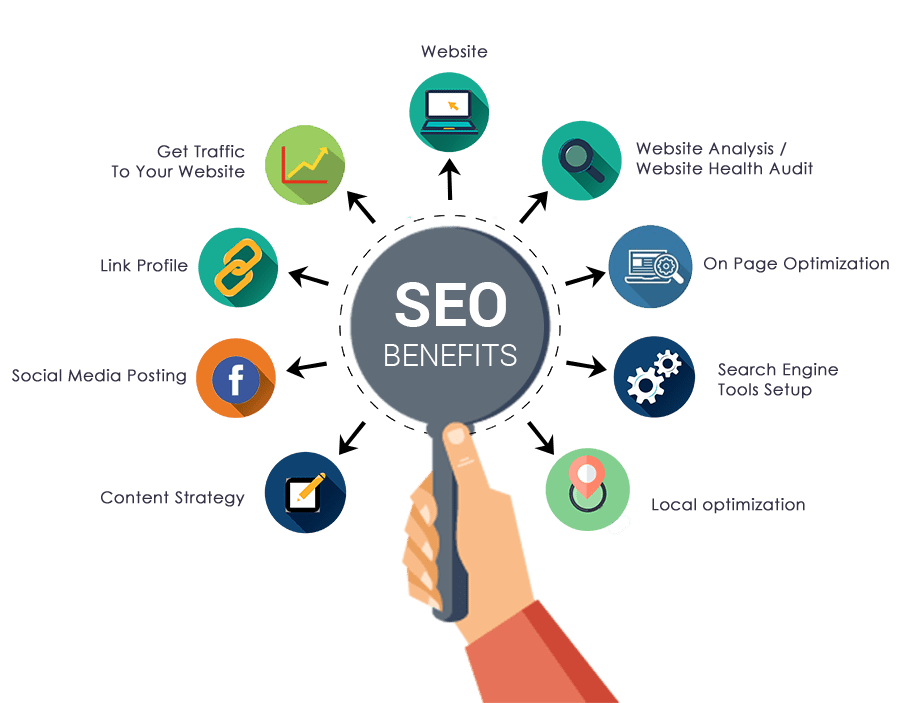 The Importance of Keywords
Keywords are a very important part of a search engine's algorithm. If you want to rank higher, you need to use the right keywords, meta tags, and title tags in your content. While it can be easy to focus on the main keywords, you should also focus on secondary keywords. It can be hard to know where to start, but it becomes easier to expand on keywords once you have the main keywords in mind. If you want to rank highly, you must have keywords in your content. This will add to your search engine optimization since you will be able to index your site better.
Frequently Update The Content
In order to boost your SEO strategy for your business, you need to update your content regularly. The more you update your content, the more your search engine visibility increases. It is all about keeping your audience interested and engaged. The problem, however, is that many sites fail to update their content regularly. They may update the site and optimize it for search engines, but they tend to leave the content as it is.
Use Videos
For search engine optimization (SEO), videos are an excellent choice. Videos are more likely to appear in search engine results pages than just a simple image. This means many more people will see it and be encouraged to share it! Another reason why you should use videos to boost your SEO strategy is that it has a longer shelf life than an image. YouTube videos often stay up years after they have been posted.
And the best part is you do not have to shell out a fortune to create these videos. You can use an online video editor, some stock images, engaging content, and your video is out there! Still not convinced about taking the video route? Recent research found that video-based content ranks 50 times higher organically on Google search than other content forms. Besides, it's easier to communicate your brand message, show product demos, and engage your audience through a video than through images, infographics, or text.
Importance Of Alt Tags
For web marketers, the Alt tag is a critical component of your marketing strategy. The Alt tag, or alternative text, is the text that displays when an image can't. Here is a list of the top 8 ways to boost your Alt tag SEO:
1. Incorporate keywords by inserting them in the actual Alt tag.
2. Use keyword variations or synonyms in the Alt tag.
3. Include numbers or facts in the Alt tag.
4. Include relevant links or URLs in the Alt tag.
5. Use numbers and facts when writing a description of the image.
6. Use relevant links to improve your ranking in the search engine.
7. Include keywords in the description of the image.
8. Use relevant words to help search engines determine your image's content.
Quality Backlinks
Backlinks are an integral part of search engine optimization (SEO). Quality backlinks are important to your site's success in the Google search results. The more backlinks you have, the better your website's ranking in the search engines. Your website is seen as more popular and important in the eyes of Google. This leads to your website being linked to, which creates more backlinks.
You need to build relationships with other sites. Creating links back to your website will help build your reputation and legitimacy. High-quality backlinks also improve the structure of your website, making your website easier to navigate. Being easier to navigate will lead to your website becoming more popular, which will lead to more backlinks.
Conclusion
We hope you enjoyed the article about boosting SEO strategy for your business. With this knowledge, we know that you can make the most of your business marketing and drive more targeted traffic to your website. So what are you waiting for? Go on and make the most of these tips and boost your website's SEO ranking!