There is much more to the well-dressed men's wardrobe than shorts and a shirt in summer. Men's outfits in summer have only one basic objective- to be comfortable. If it is summer, it does not mean you have to wear bright, flashy colors all time; you can go with neutrals also. When men's outfit is limited to shirts, shorts, watch, belt, and shoes, it gives an uninteresting, boring loop vibe that makes you feel like a sales associate. Men have to hammer it hard on the details of the outfit to outshine in the market.

– The linen shirt

Linen is one of the best warm-weather fabrics as it is thin and it breathes very well. It is most comfortable and gives a very cool dude vibe. Its neutral colors stand you out in the crowd. It is a perfect fit for which every man should have in their wardrobe.
– Basketball cap with vest and shorts

There is always one accessory that is a savior no matter what the season is. Basketball caps appear stylish and suit almost every casual look. If you pair it with shorts and a basic vest or tee, you can rock the summer party like a pro. Also, sunglasses add the style quotient to it .

– The fitted short sleeves shirt

The primary concern of this outfit is the looseness of the shoulder and bagginess of the body. There is a false myth that one should not wear a short-sleeve button-up shirt all over the internet. This could not be further true. With fitted short sleeves, shirts give good coverage to your muscles. It offers sufficient area for movement and comfort without any excess for billowing.

– Shirt over shirt and jeans

Summer layering is now a trend if you do it appropriately. With a relaxed shirt worn over a t-shirt of contrasting colors, you can make a great party men's outfit. Baggy jeans and sneakers play the role of backup as it stays the person in comfort throughout the day.

– Slim fit chinos
Slim-fit chinos can be worn by anyone casually. It can be paired with Hanley and canvas sneakers to give a cooler look. In addition, it offers temperature control on cooler days. This is the perfect outfit for a lunch or dinner date at the beach or casual café.

– The polo that fits

Polo shirts are very common in summer because of their comfort level. The polo shirts have a fascinating history. Polo shirts are also recognized as golf shirts or tennis shirts. You have seen middle-aged guys wear these polo shirts tucked in their pants. But the reality is polo shirts are the most versatile shirts in one's wardrobe only if you can get a perfect fit.
– The not pique polo

The not pique polo is made from soft, luxurious cotton-silk blend fabric. It offers an aesthetic look. Smoother cotton and the texture of the pique polo give an interesting dual effect. If you can pair it with casual shorts and tennis shoes, the smooth cotton plays a role like a t-shirt. It taps into the overall casualness of the person.

– The fitted flat front shorts in multiple colors

Ones only need good shorts in multiple colors to deal with sizzling summer. Shorts not only give a comfy vibe but also enhance the look if one wears it with white sneakers. You can get good-fitted flat-front shorts from websites like dailyjocks.com.au  which are ultimate style icons during summer and monsoon .

– Floral shirts with shorts

A floral shirt goes perfect with men's outfits in summer. It gives you a standard look. But, of course, this look goes perfect with vacations too. Blooming flower designs can range from micro-sized to oversized patterns that spread throughout the t-shirt.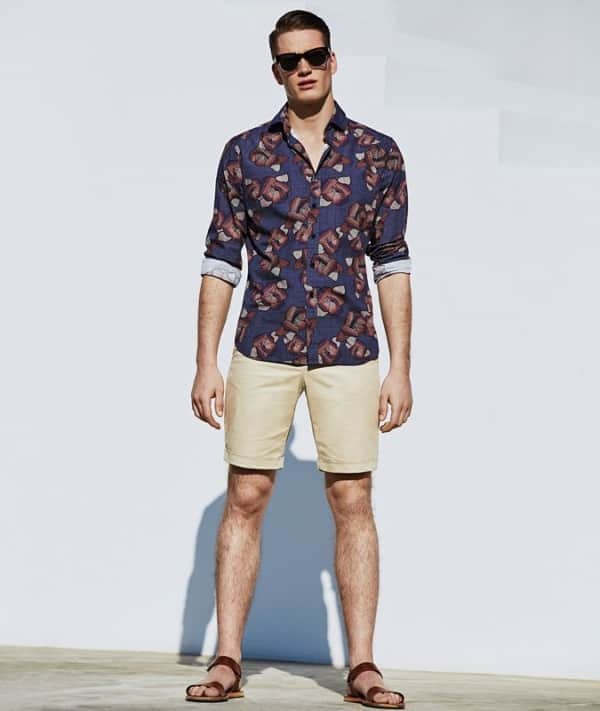 Conclusion

Apart from nature, we also like summer fashion. It is the best time to bare some skin and experiment with different colors and textures. So, whether you plan to go on a road trip with your friends, do uninhibited summer romance, or spend each day doing something new, you ought to be on top of your game. You should give time to basic details of the outfit to be on top of the style game while being in your comfort zone.