Don't you feel frustrated when the most demanding game runs slow on your system? Like, you are about to win a match on Fortnight or scoring a winning penalty on FIFA, and the game lags. It is one of the most annoying things to consider when your system does not meet up your requirements and does not let you play your most favorite game. 
But, this is not your fault as a slow gaming system can be converted into a powerful one very easily. You have to just know about the basic steps to refine the gaming experience. And, we are here to show you how. Follow these seven essential ways listed below to improve the performance of the gaming system and let you play the game and win against other gamers. 
– Organize the gaming station 
Before looking forward to your technical requirements, the first thing to do is to set up a stable gaming station. If you are looking for a prime gaming experience, do not compromise on getting all the right things to play games.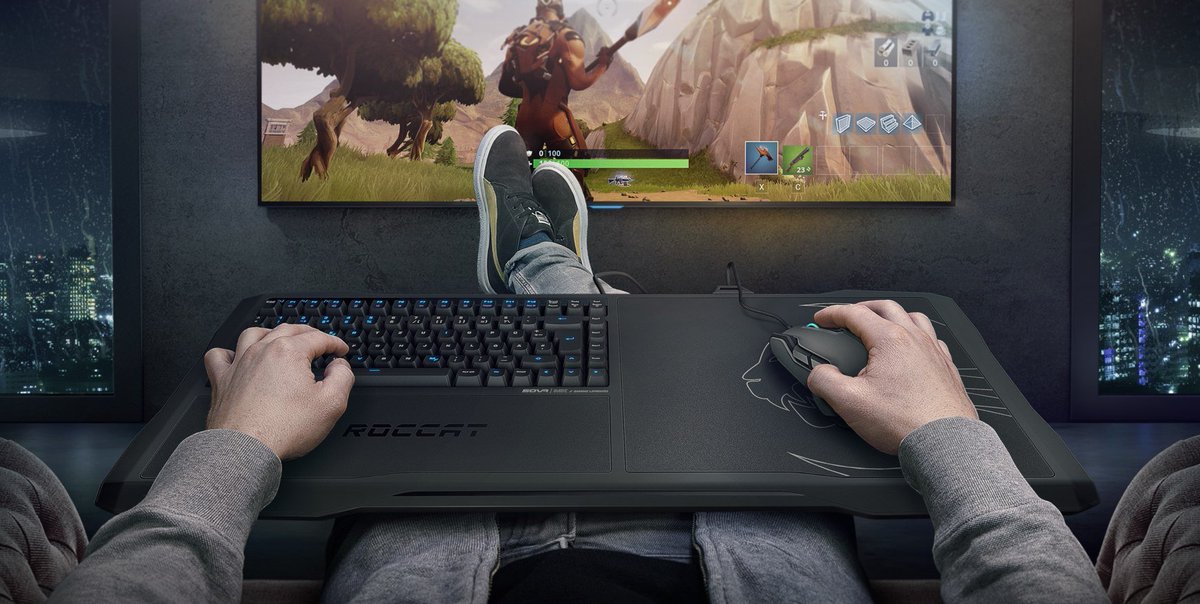 It is important to have the perfect body posture while gaming, and for this investing in a good chair is a great choice. Make sure that the chair has an armrest, recline function, and lumbar support. This will let you relax after a long and tiring gaming session. Do not forget to take a break after every game round. 
– Have a good gaming system 
If you want the best experience while playing PC games, the first essential item you need is a good gaming system. Without a good gaming system, you cannot show your full potential during the multiplayer game.
When getting a new gaming PC or laptop, make sure that it is configured according to the game you are playing. For instance- if you are playing games such as Apex Legends or CS GO, then you need a gaming system with a high refresh rate display, a perfect processor, and good graphic cards which can have high FPS.
 
Wondering where to get your perfect gaming system? We have a great option for you, that is JW computers. They have an ultimate range of gaming PC or laptops for their customers with an amazing screen resolution, storage, and graphic card interface.
– Increase the virtual memory  
The virtual memory of the system should be optimal to have the best gaming experience. This means the system should have twice the RAM you have. And, for this, here is what you can do-
Go to the performance settings and advanced options. 
Select virtual memory. 
Set it as Double RAM. 
For instance- If you have 4 GB RAM, then you can 8 GB by doubling the RAM. Follow this little step and you will see a big improvement in the gameplay. 
– Connect with the other gamers
If you are playing with multiple people, then it is essential to have a good level of communication and teamwork to win. It is also necessary to give your spectacular performance in tough situations also.
Use good gaming headphones accompanied by a noise cancellation microphone to communicate with the other gamers. This also lets you make new friends during the game.

– Close unused applications

The bandwidth power of the internet provides only limited bandwidth, so using several programs simultaneously can slow its performance. Like, if you are playing a game and at the same time downloading a video file, it will slow down the internet resulting in bad gaming performance.

Therefore, reduce the number of unused programs by accessing the Task Manager and seeing which programs are active while you are playing the game, and close them as soon as possible.
  
– Cool down the PC properly
It is very essential to cool down your system after having a long gaming session. If the PC is not cooled down, then it can result in overheating of the other components. This shortens the lifespan of the system you are using.
And, if you are using an old system to play games, then it is a good choice to invest in a good quality fan or liquid cooling to keep your PC or laptop cooler. 
– Have a High-Speed Network

Along with updating the hardware, it is necessary to have a high speed network to have a better gaming experience. Using a slow broadband connection can cause network issues that ruin the excitement to play.

To resolve this, make sure that you are connected to the internet with a speed of three to five megabits per second. You can also get a router designed to meet the requirements of internet connections needed to play games.
Take note of these seven ways to help you get the gaming experience and enjoy it to the fullest. Then, apply these tips and make the required changes while playing the game. You will have an unforgettable time. 
also read: https://newstimeusa.com/choosing-the-right-massage-gaming-chair-for-you-news/